Since about August, I have been really into wearing wedges. I just can't seem to go shopping without buying anew pair :) I think it has a lot to do with the fact that I simply cannot walk in heels :( These are the ones I have bought over the past few months: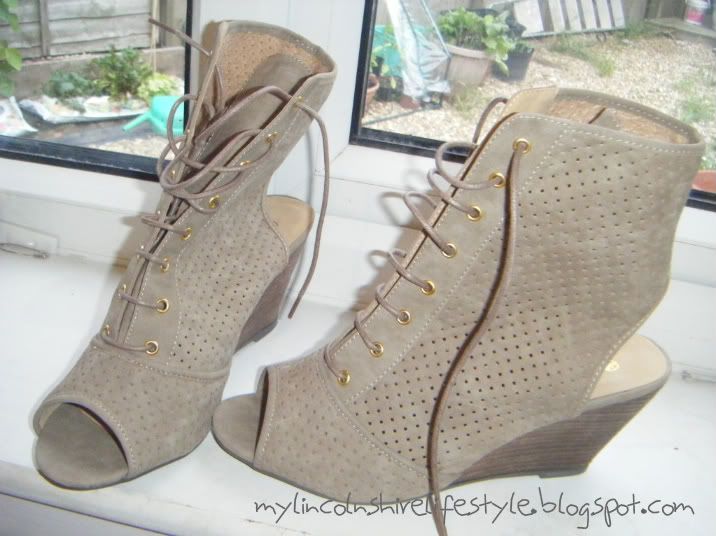 Lace Up Peep Toe Wedges -

Primark

- £15.00
These are more of a day time wedge that look really nice with leggings or skinny jeans
OMG
! I love these so much. I've loved them since I first saw them, but I didn't want to pay £55 for a pair of shoes that I knew I wouldn't wear, so when they were in the sale I jumped at the chance to get them, especially since I am 18 tomorrow so I will be going out more. However, they are so ridiculously painful and seem to make me walk funny so I am sending them back :( If I had £30 to waste, I would keep them just to look at!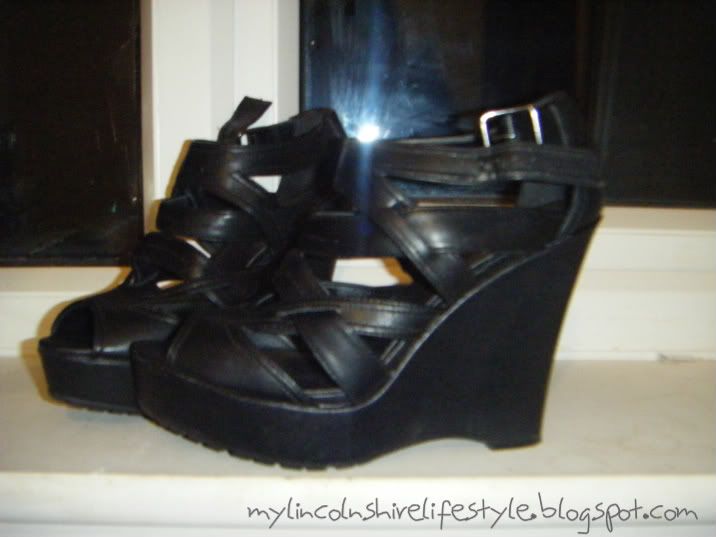 Platform

Strappy

Wedges - New Look - £25
These are so comfortable and I wore them to my friends birthday the other day and plan to wear them again for my birthday :) If you see these in New Look and you like them just try them on, they are really easy to walk in and are really comfy :)
I think I have probably worm these the most as they kind of just feel like you are wearing flats and add a really nice edge to an outfit. Also,they are far cheaper than the
ASOS
ones I wanted for ages.
WHY DID I TAKE THESE BACK? Seriously?!?! When I bought the black new look wedges I took these back. But ever since I did, I wish I hadn't but haven't had chance to go back to New Look to re-purchase them :( I hope they still have them new time I go shopping! They are also really comfortable, but add a more sleek look to an outfit rather than an edge one.
Do you have a favourite pair of wedges?