This is another post of some of the things I have bought over the past few weeks with the birthday money I was given. I've added prices just so if anyone likes what I have bought and would like to buy them too they know how much they were: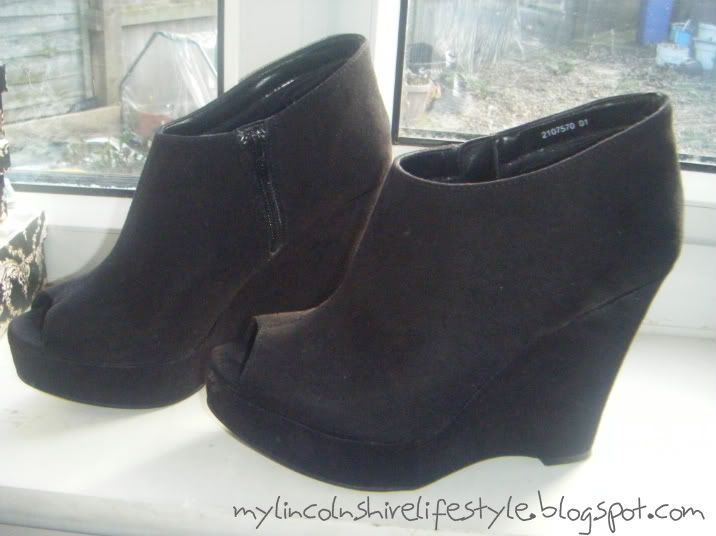 New Look Black Wedge Peep Toe Boots - £25.00
I want these in cream/beige too! they look amazing and are really comfy!
This also looked amazing in cream but I don't wear cream a lot :(