I've been buying loads of nail polishes but not really showing any of them so I thought it was time to start doing some regular NOTD posts. The first is Barry M's Dusky Mauve.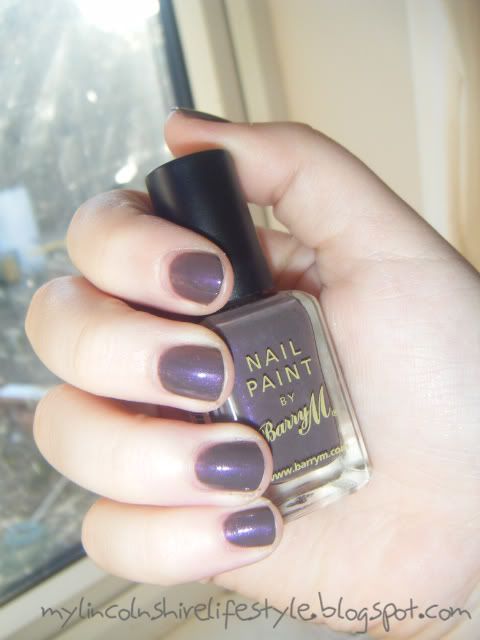 Charlotte over at Lipglossing did an amazing comparison post of this nail polish with the Chanel Paradoxal. Check that out
here
It is such a beautiful colour when it catches the light but when you can't see the purple shimmer, it still makes a really nice winter-y colour. The picture is of two coats which is normal for most Barry M polishes to get a good opaque colour.