I stumbled across
this post
from Charlotte over at
Lipglossing
late last week which introduced the new sample sized products that were on offer at
Escentual
.com. This isn't a website that I have ever visited before but the idea of trying out some very expensive products for a super cheap price before committing to their full size price tag really did draw me in.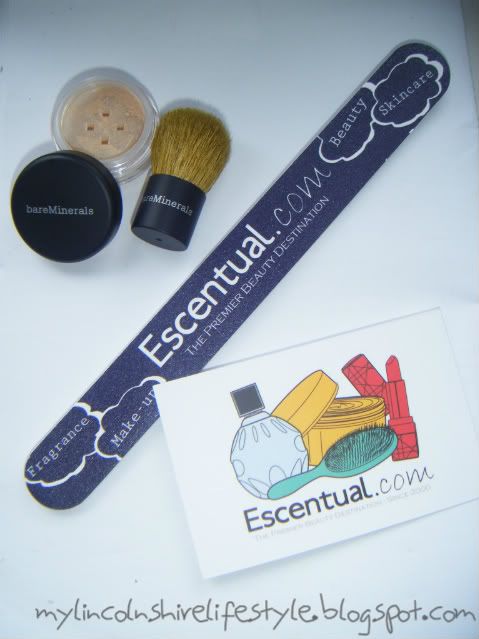 I have wanted to try the Bare
Escentuals
Bare Minerals foundation since I went to their counter in
Meadowhall
back on boxing day 2010 but a lot of things have put me off. First of all, I have very dry skin so my worry was that powder would not sit well and simply make it look even more dry. Then there was the coverage issue. My skin is much better than it used to be but I have been left with a lot of scarring and redness that I like my liquid foundation to cover and I just wasn't sure if a powder would manage it alone.
This 10 day sample pot and mini kabuki brush cost me £3.00 and postage was £1.95. Inside the package was a free nail file, business card and Bare Minerals booklet on how to apply the powder. I think these little extras really make a difference when shopping online and really make me want to revisit the site. I ordered this on Sunday night and it arrived Tuesday morning so delivery time was impressive. Overall I think my experience with
Escentual
.com was very good :)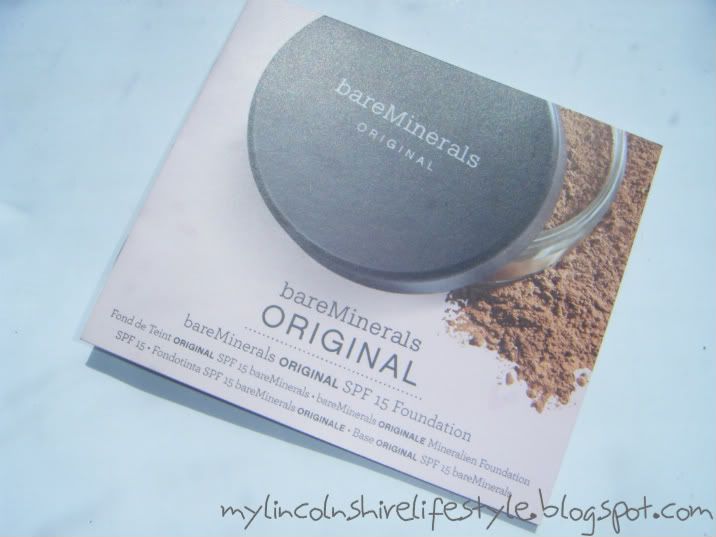 Another great thing is that if I decide to buy the full size powder after trying out my sample I get £3.00 off the price, which basically means I got the sample for nothing. And even if I decide not to buy the full size, I got the opportunity to try a usually very expensive product for the bargain price of £3.00!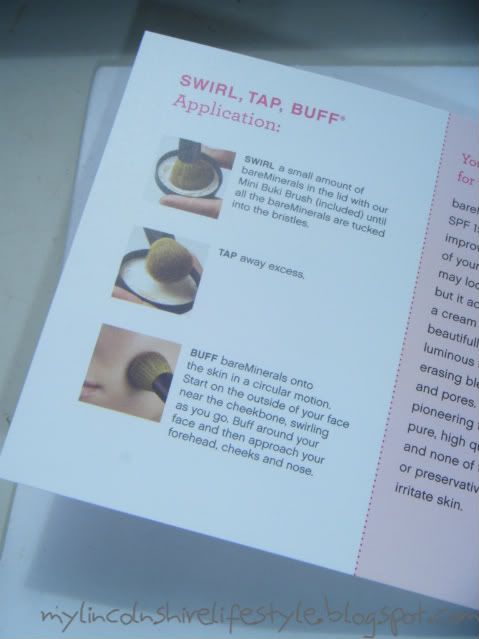 There are loads of other sample sized products available
here
So far I have only tried this powder three times but once it is finished I will do a review and let you know what I think and whether I am going to buy the full sized foundation.