Back in December I created
this post
of my favourite winter/fall nail polishes. It seemed like a few people were interested in that post so I decided to create one for the summer months now that it is August :)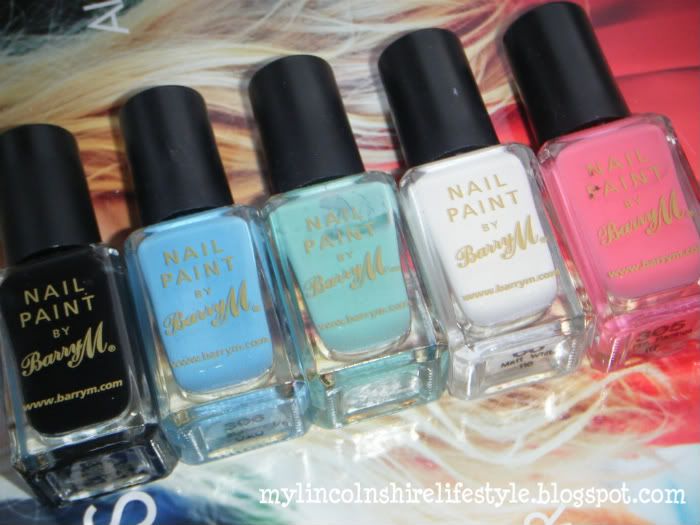 For me, Barry M nail paints are a winner no matter what season it is. They are super affordable, come in such a great range of colours, dry quickly and look really professional when they are on. For summer I have picked the shades:
- Black Magic (the crackle polish)
-Blueberry Ice Cream
- Mint Green
- Matt White
- Pink Flamingo
Collection 2000 in
Hoola
Hoop
Nails inc for
InStyle
in Candy Orange
Avon
Nailwear
Pro in Sunshine
As always, if you would like to see swatches of any of these colours then just leave a comment and I will try to get it done for you.