I've decided
to set myself a little make-up challenge this Summer. My aim is to use up all of these six products by the time the six weeks holiday is over.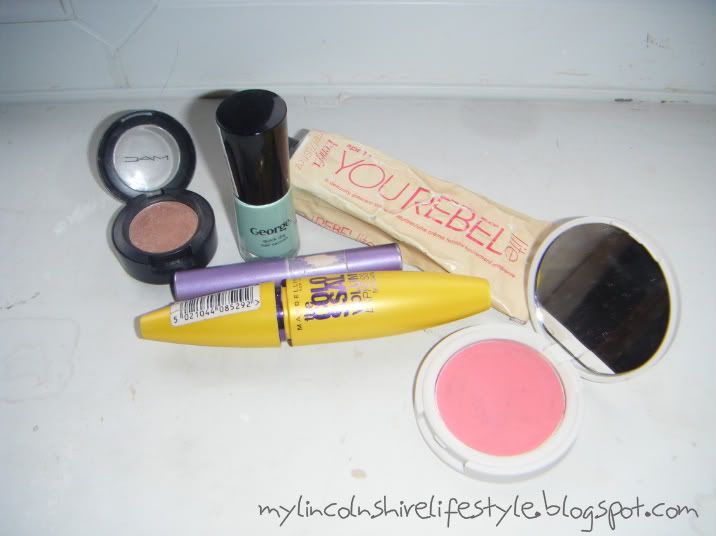 Products I Plan To Finish:
Mac Eyeshadow in All That Glitters
George Nail Polish in Streamer
Benefit You Rebel Tinted
Moisuriser
in Lite
Topshop
Cream Blush in Flush
Maybelline
Colossal Mascara
Urban Decay 24/7 Concealer Pencil
This isn't going to be like a Project 10 Pan because i am still going to allow myself to buy make-up, I just want to get these products finish as i don't think I will get much use out of them in the winter months.
I'll keep you all updated on how well things go :)