I always like to have a quick look through the dresses that appear on some of the red carpet event, but this years MTV Movie Awards only lead to four that I liked!
great colours for her skin tone, great shape for her body and really cute accessories. It looks good, without looking too over done. I like it :)
Anna Kendrick
Such an amazing print, and i think the fact that it is short in length makes it appropriate for the event. This would also look good full length for a more formal evening.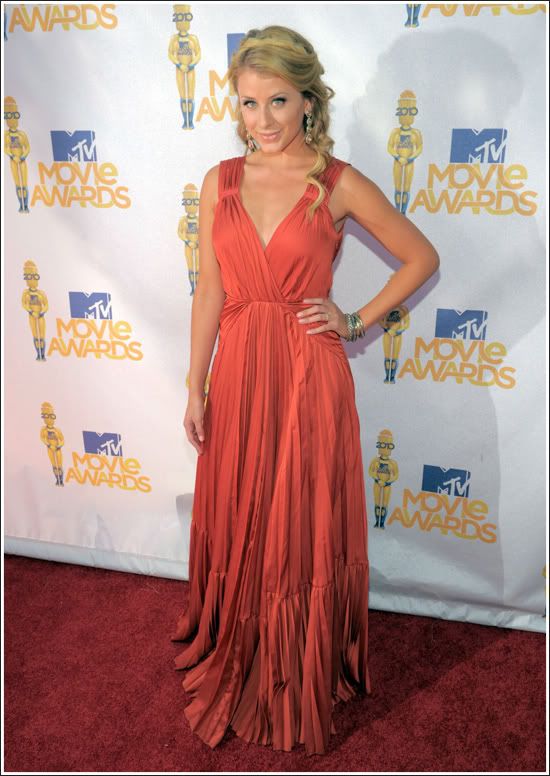 Arguably a little too fancy for MTV, but still a great colour and a great shape. The draping is stunning and i think it really suits her
Samantha Harris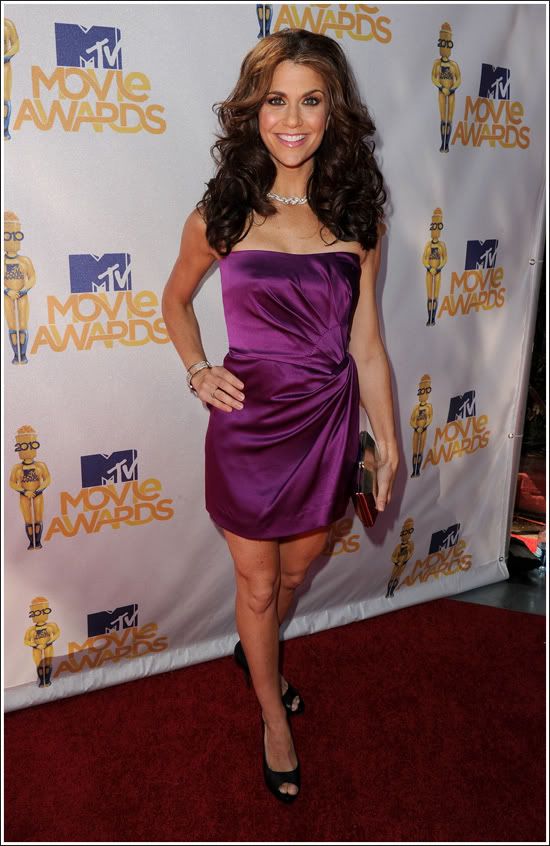 I love the colour against her dark hair but because she is slightly older, maybe a slightly longer length or a dress with straps would have been more appropriate