Last time my mum put an Avon order through I picked up this beautiful pastel blue nail polish called Vintage Blue: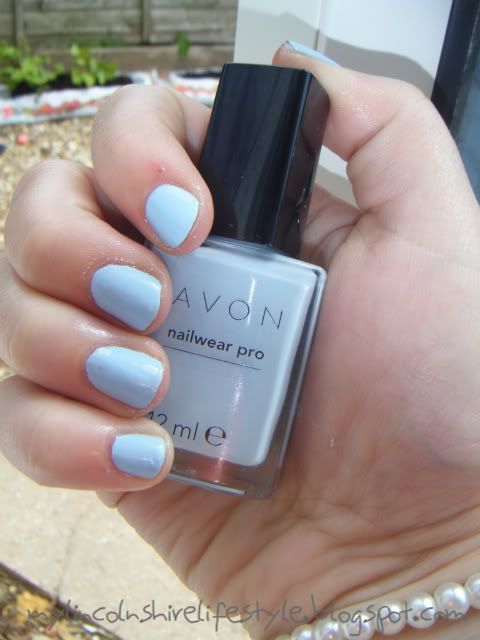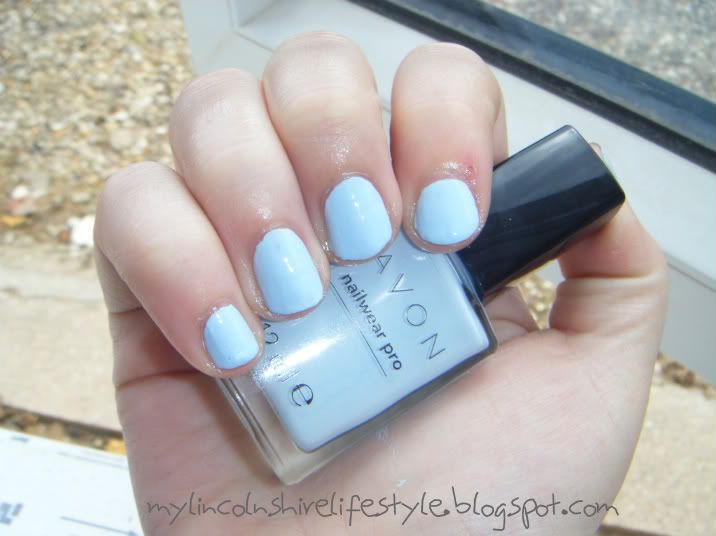 It's the palest blue I own and looks great with a really summery outfit. I am generally a big fan of Avon Nailwear Pro polishes and there are a couple more shades that have recently been released for summer that I would love to pick up. Thee pictures show 2 coats to create a really nice opaque finish.
Have you tried these polishes? What do you think of them?